Learner-Centered Teaching
مرحبا بكم فى موقعى التربوى العالمى
Hi and a warm welcome to my personal international education

website, my new and returning learners, teachers, mentors, senior

teachers, advisors, supervisors
, experts, researchers and reviewers

"The sufferings of this present time are not worth comparing with
the glory that is to be revealed to us."
Teacher: George, go to the map and find North America.
George: Here it is!

Teacher: Correct. Now, class, who discovered America?

Class: George!
Dear visitor,
Use the language selector above to go through my whole site using any native
language you speak, then you can enjoy my YouTube channel.
اختاراي لغة من لغات العالم / اللغة التى تريد تصفح موقعى باستخدامها . استخدم المؤشر
الذى فى الاعلى
I register a video presentation in my YouTube channel for each page of my site.
Next,use the other world site selector above to go to the search engine site or
social media site you like.
A brief Summary for:
My Researching Project
in
Learner-Centered

Teaching

Title
Learner-Centered Teaching
Corresponding Authors:

1-Mr. / Girgis Hanna Haroun, the senior researcher.
2- 3 of my assistant Colleagues.
Edited by: Mr./ Girgis Hanna Haroun
Public supervisors of English in Egypt.
https://mrgirgis.blogspot.com/
Learner centered teaching
Online since : March, 2023
Affiliation:
The Ministry of Education in Egypt.
Drawing upon findings from a funded study of an

academic leadership in Egypt (Ministry of Education)

and provided by (full) professors, this research

focuses on
Learner-Centered Teaching

as
perceived by those on the receiving end of it.
My research is supervised by my senior and public

supervisors of education in Egypt. Research on

(
Learner-Centered Teaching

) is defined as the
influence of one or more people on the research
-related behaviour, attitudes or intellectual

Fifteen specific features or

keywords

of my professorial
research about leadership are identified and examined.

They are the

conflicts

of interest in my research.

( Activity-based learning method, GTM, a traditional
method of teaching, critical thinking skills, activities,
analysis, synthesis, evaluation, innovation, imagination,
creation, Inductive Method, practice, environment,

group work and technology ).
Change is an inevitable part of organizational life and
if you have any leadership role, you'll soon be called

upon to help lead it. But, we often fear change.

This leads to resistance. So, managing and leading
change is a challenging role. It will take you outside

of your comfort zone and beyond your existing

management and supervision tool-set.

But change is predictable.
You can anticipate how people will respond, and what
you need to do to engage them positively.
You can plan, prepare, and handle the resistance
that will certainly come.
To do that, you need
practical tools and models
.

The findings of our research revealed that
this
researching study is designed to develop thoughtful
and highly skilled learners, educators, administrators,
policy analysts, and academic practitioners.

I can say that (

Learner -centered teaching

) must

replace the teacher-based learning. The teacher

must change from a dictator or a lecturer into a guide,
advisor and an organizer.
The learner must change from being a passive
listener, a learner by heart, a container into a

positive participant and good interactor,

A learner must think, pair and share.
A learner must do, research, dialogue and discover

the information by himself.
Learner learns through pair, group work, experiencing,
observation, analysis, synthesis and evaluation.

This can be done through using the activity-based
learning method.

Research Content

1-The Research Vision, Mission and Objectives

The vision is (Developing our Education system)..
The mission is Doing research theses about active
The Objectives are:

Solving problems that arise
from education Curriculum which creates
passive
learners that can't solve problems.
2-A problem needs a solution
We faced a problem that needs a an urgent solution.
The problem is: We, the researching group, noticed
that the learning outcomes of high schools and

colleges are low.Learners learn through recitation,
learning by heart. They don't use their critical

It has been known for decades that teachers
can have a profound effect on the students they teach.
Education policies can make a significant difference
in a teacher's work, which in turn affects their students.
When expert teachers are actively engaged in the
development of education policy and initiatives,
achieving the intended outcomes and avoiding

unintended consequences is more likely.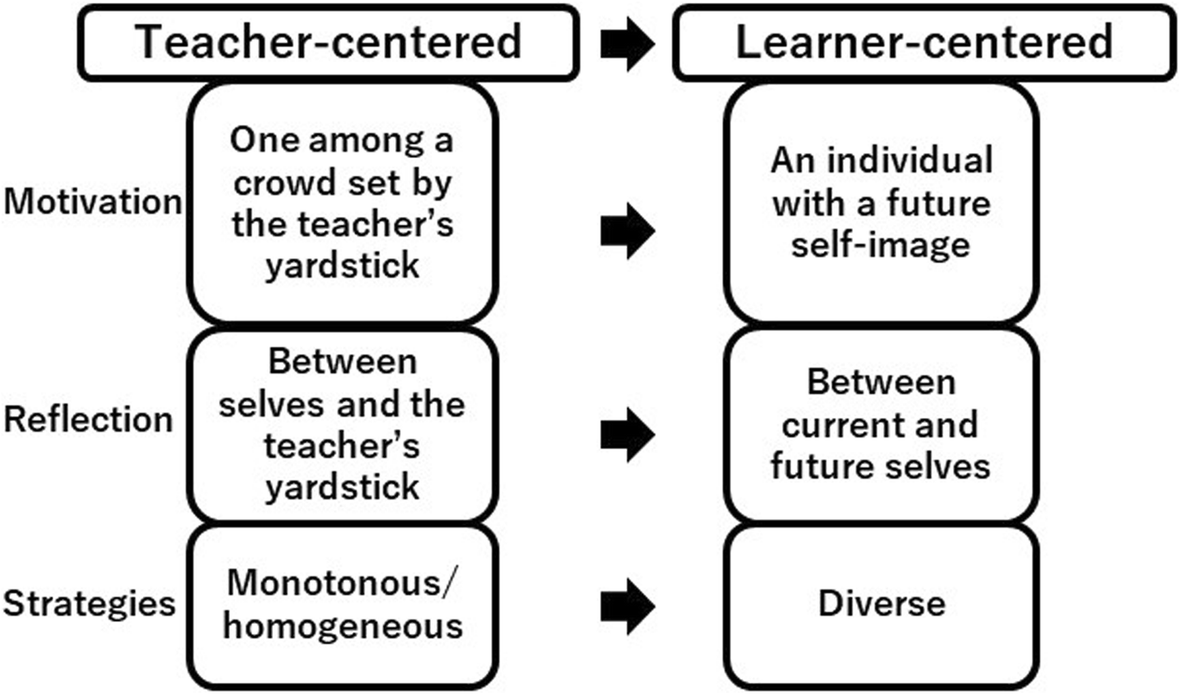 3-Reasons for the research:

The reason for doing such research is that I and my

colleagues noticed that some organizations did not

work as efficiently as they could, and senior managers
have encountered various problems. Complaints
were numerous. People worked in terms of only

firm accountability and punishment.

There was no vision, no mission, no objectives,

no team work, no love or respect and no good
performance. We have been asked to estimate

the situation, analyze it, and come up with solutions
which could increase efficiency and productivity;

in other words, increase organizational performance.

The teachers worked individually without any
collaboration with their managers or school leaders
Teachers did't like change.

They used traditional method of teaching like the

GTM method. Learners were just listeners or stores
waiting for being filled with some information that

were learnt by heart.
Learners knew nothing about any critical thinking
like practice, analysis, synthesis, evaluation,

imagination, creation or innovation. They didn't use
technology in learning. There were no meeting
areas between the organization managers and the
people who working with them.
4- The researching questions:

How do organizational leadership, active learning,

and communication affect productivity and efficiency
of schools and educational organization?
How we make education organizations perform well
and learning outcomes high?
Employers, Headteachers, Teachers, and employees
must learn academically and practice actually the
roles played by the activity-based learning methods
and leave the GTM method of teaching.
1- To study the different teaching learning strategies

2- To study the perception of teachers regarding

use of activity based strategy in language teaching.
3-To use critical thinking

4-To observe, experience, collect data and find a

solution for rhe problem through team work.
Why activity based learning method?
In the process of learning, learners experience,
memorize and understand. Students need to be

provided with data and materials necessary to focus
their thinking and interaction in the lesson for the
process of analyzing the information.

Teachers need to be actively involved in directing
and guiding the students' analysis of the information.
In order to find out the answer to the research
question and to fulfill both purposes of the research,

we have conducted a qualitative research.
We used
types of qualitative research
methods like an in-depth interview, focus groups,
ethnographic research, content analysis and case
study research that are used.

This has been done by interviewing twenty schools

managers and 20 educational leaders or administers
beside 50 teachers and senior teachers working at

schools and education zones and supervision.
We have tried to talk to representatives of different
layers of the organizations to make our research

more diversificated and complete.

These semi-structured interviews resulted in qualitative

data, which had been processed and analyzed using
My critical thinking workshops lead my participants to
be more rational and disciplined thinkers.
I

t reduces their bias which will provide a greater
understanding of their environment.

My workshops provide my participants the skills to

observe collect data, find a proof, propose solutions.

They analyze, synthesize, evaluate, identify, and
distinguish between relevant and irrelevant information

which will provide an incredible boost in performance.
Our research used 2 methods:
One of academic character, and one of practical character.

1-The academic purpose is in investigating relationship
between organizational structure, leadership, and
communication and organizational performance,
i.e. efficiency and productivity.

2-The practical purpose is in giving analysis-based
recommendations about possible ways to increase

productivity and efficiency to our educational

3-We used interviews, lectures, debates,

experiencing, observations
, analysis, synthesis,

assessment, feedback and evaluation

.
4-We held workshops, modeling, training units
authentic field practice in actual fields and we

assessed, followed and evaluated what we

recommended academically before. It took 3
months to conduct our experiences that we

acquired from our professors in East Anglia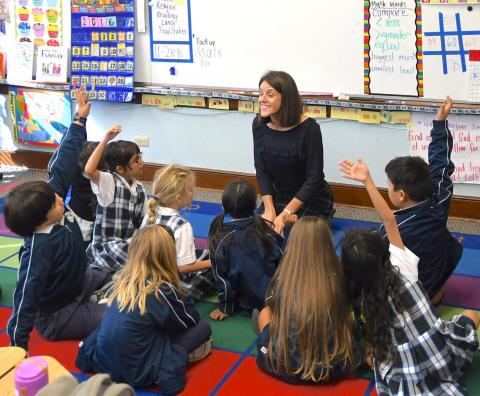 3- Main Findings / Results
(Learner-centered Teaching)
The results section is where I reported the findings
of my study based upon the methodologies I applied
to gather information. I used case studies, interviews
and gathered data at the organizations of schools,
associations and zones of education. I reached to some findings.

We wrote a report that included our data, solutions

and recommendations we presented to answer the
research question. Our teachers, senior teachers,

schools managers and education organizations
leaders learnt the following
key findings and

secondary findings we presented
.
I will Present a result and then explain it, before

presenting the next result then explaining it,

and so on, then end with an overall synopsis.
This is the preferred approach as I have multiple
results of equal significance. It is more common

in longer papers because it helps the reader to

better understand each
finding.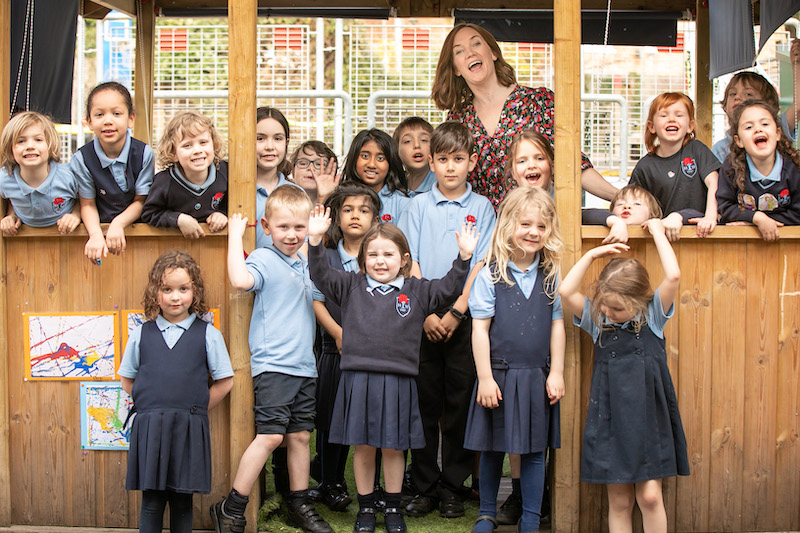 The GTM Method:
In the traditional approach to college teaching,

most class time is spent with the professor lecturing
and the students watching and listening.
The teacher translates the text and explains the
grammatical structure without any practice.
It is a teacher -centered learning method.
The students work individually on assignments,

and cooperation is discouraged.

In the traditional approach to college teaching, most

class time is spent with the professor lecturing and
the students watching and listening. The students
work individually on assignments, and cooperation

is discouraged.
Finding result 2:
Active learning:
Student-centered learning, also known as

learner-centered education, broadly encompasses
methods of teaching that shift the focus of instruction
from the teacher

to the student

.

In original usage, student-centered learning aims to
develop learner autonomy and independence by

putting responsibility for the learning path in the

hands of students by imparting them with skills

and basis on how to learn a specific subject and

schemata required to measure up to the specific

performance requirement.

Student-centered instruction focuses on skills and
practices that enable lifelong learning and independent
problem-solving. Student-centered learning theory

and practice are based on the constructivist

theory that emphasizes the learner's critical role in
constructing meaning from new information and prior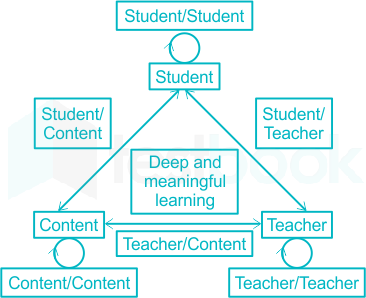 Finding result 3 :
How do you practise active Learning:
1-The above mind-mapped presentation shows you

that in "Active Learning ", the teacher enables his

learners to think, pair and share.

A-The word"Think" means that the teacher should
encourage the process of critical thinking of his learners.

The learners must think of solutions to the problems
they study by themselves under the guide and support
of the teacher . The learner asks questions like

" What, how, how come, why, where...?".

Then, he must think of his plan to work by himself
as an independent learner to do practical learning.

This approach addresses the long memory learning.

B-The teacher also, encourages his learners to
"pair", namely, the learner can share his task with
his pair as a kind of co-operative learning to reach

the lesson objectives. Working in pairs creates
communication, exchanging views and mutual

evaluation as standards of critical thinking.

C-How lovely is the word "share" in all fields of life!!!

In education, the word" Share" means that the teacher
enables his learners to work in group work or a team
work composed of 6 learners for each group.

The group includes 6 members that play the roles
of a leader, presenter, a dictator, a writer , a timer
and an organizer. These roles can be exchanged.
There is a good saying. It says: " To share, is to care. "
2-Active learning directs the learner to dialogue with
himself to explore knowledge by himself and dialogue
with others to communicate till they reach the solutions
of their problems, researches, cases or projects at the
time they resort to experimental learning to do, to
observe the results, to evaluate the results ,
to reach the truth and to carry out their projects.
3-Activities inside the class through pair work, group
work and sometimes individual work take place
through the process of the learner's interaction

with the teacher, with the course content, with his
pair, with his peers, with the environment and with
the internet network.

There are activities outside the classroom.
Resorting to the library to consult the dictionaries,
encyclopedias and other scientists' works beside

working with actual situations in real life represent
the learner's activities outside the classroom.

Outside school activities enable learners to
communicate with the society and environmentally directly.
Characteristics of learning environment are:
Aligned with constructivist strategies and evolved from

traditional philosophies.
Promoting research based learning through investigation
and contains authentic scholarly content.
Encouraging leadership skills of the students through

self-development activities.
Creating atmosphere suitable for collaborative learning
for building knowledgeable learning communities.
Cultivating a dynamic environment through interdisciplinary
learning and generating high-profile activities for a better
4- Results / Secondary Findings
Secondary Finding Result 1 :
Inductive methods:
Inductive methods include inquiry-based learning,
case-based instruction, problem-based learning,
project-based learning, discovery learning, and
just-in-time teaching.

Learner-centered methods have repeatedly been
shown to be superior to the traditional teacher-centered

approach to instruction, a conclusion that applies

whether the assessed outcome is short-term mastery,
long-term retention, or depth of understanding of
course material, acquisition of critical thinking or
creative problem-solving skills, formation of positive

attitudes toward the subject being taught, or level of
self-confidence in knowledge and skills.
5-Discussion
The purpose of the discussion is to interpret and

describe the significance of our findings in light of

what was already known about the research problem
being investigated and to explain any new

understanding or insights that emerged as a result

of our study of the problem.

The discussion will always connect to the introduction
by way of the research questions or hypotheses

I posed and the literature I reviewed, but the
discussion does not simply repeat or rearrange

the first parts of my paper; the discussion clearly
explains how my study advanced the reader's
understanding of the research problem from

where I left them at the end of my review of prior research.
DISCUSSION provides the explanation and interpretation

of results or findings by comparing with the findings in
prior studies. Then, I can say that: compared to the
previous study about (Education and Development),
I say that my research is different .

My research recommended the following:
Role of a Teacher

A planner, an organizer and evaluator.
6-Limitations
"The empirical results reported herein should
be considered in the light of some limitations.
" Here are these limitations:
1-Time constraints
Just as researchers have deadlines to turn in their
class papers, academic researchers also must
meet the deadline for submitting a research

manuscript to a journal.

Therefore, the time available to study a research
problem and to measure change over time is
constrained by the deadline of my "assignment."
I should have Made sure I choose a research
problem that I will be able to complete well

before the assignment's deadline. If time

constraints negatively impacted my study in

any way, acknowledge this impact by mentioning
a need for a future study (e.g., a longitudinal study)

to answer this research problem.
6-Limitations
"The empirical results reported herein should be
considered in the light of some limitations."
Here are these limitations:
1-Time constraints
Just as researchers have deadlines to turn in their

class papers, academic researchers also must meet

the deadline for submitting a research manuscript
to a journal.

Therefore, the time available to study a research
problem and to measure change over time is
constrained by the deadline of my "assignment."
I should have Made sure I choose a research
problem that I will be able to complete well
before the assignment's deadline. If time

constraints negatively impacted my study in

any way, acknowledge this impact by mentioning
a need for a future study (e.g., a longitudinal
study) to answer this research problem.
2-Conflicts arising from cultural bias and

other personal issues
Researchers might be biased views due to their

cultural backgrounds or perspectives of certain
phenomena, and this can affect a study's legitimacy.
Also, it is possible that researchers will have biases

toward data and results that only support their
hypotheses or arguments.
In order to avoid these problems, the author(s) of

a study should examine whether the way the
problem was stated and the data-gathering process
were carried out appropriately. I found a difficulty ,
but I did it .

3-More study:
I suggest additional studies in the future as the

subject of my research is of a national importance
to my great country. Leading a multicultural team is
7-Conclusion
In conclusion, I provide a brief conclusion that ties each
of the findings together and provides a narrative bridge

to the discussion section of the your paper.

We reached
to the objectives we set before and the vision we dreamed

of through implementing our mission, goals and objectives.
Through conclusion, I give my recommendations.

All people at any organization should know and practice
their work according to the organization principles,
values, vision, mission, goals and objectives.

All people became loyal to their organization in terms of

communication, responsibility, tolerance, understanding,

good relation, teamwork, love, respect, the ideal
atmosphere that paved the way to creation and innovation.
Also, the leaders worked in terms of communication,
sharing, mercy, rewards, listening to complaints and
speaking, justice, responsibility, equality, solving problems,

Democracy, commercial awareness and technical skills.

8-Acknowledgements
I would like to express my very great appreciation to
those people who helped me during my work on this
thesis. They gave advice and assistance in keeping
my progress on schedule.
I would like to express my very great appreciation to

Dr Rod

in East Anglia University

for his valuable and

constructive suggestions during the planning and

development of this research work. His willingness

to give his time so generously has been very much
appreciated.

I thank:

(The Main supervisor,The Second

supervisor,The Other academic staff

in my department

I want to thank my people in charge of the

education system in my country for
Funding and inviting me to work on

this project.
I would like to thank the schools, companies,

associations and other educational associations

for their assistance with the collection of my data :

personnel of schools ( Affiliated Institutions ) for their
direct technical help, time statistics/data and effort.

Special thanks to my colleagues, for their help and support.
I wish to acknowledge the help provided by my public
supervisor for his help, guidance, and advice in times
when I needed it most.
I am particularly grateful for the assistance given by
my professors in East Anglia University for their

general supervision and general administrative support.
My special thanks are extended to the staff of my

team for their writing assistance, technical editing,

language editing, and proof-reading."
Finally, I wish to thank my parents for their

support and encouragement throughout my study.
9-References
1-Some texts from publications of my professors in East

Anglia University, Norwich, Norfolk, England, UK.
2-Some quotations from online sites.
3-Some recommendations, guide and advice from
my colleagues who worked with me collaboratively

and shared in collecting data, analyzed

them and synthesized them